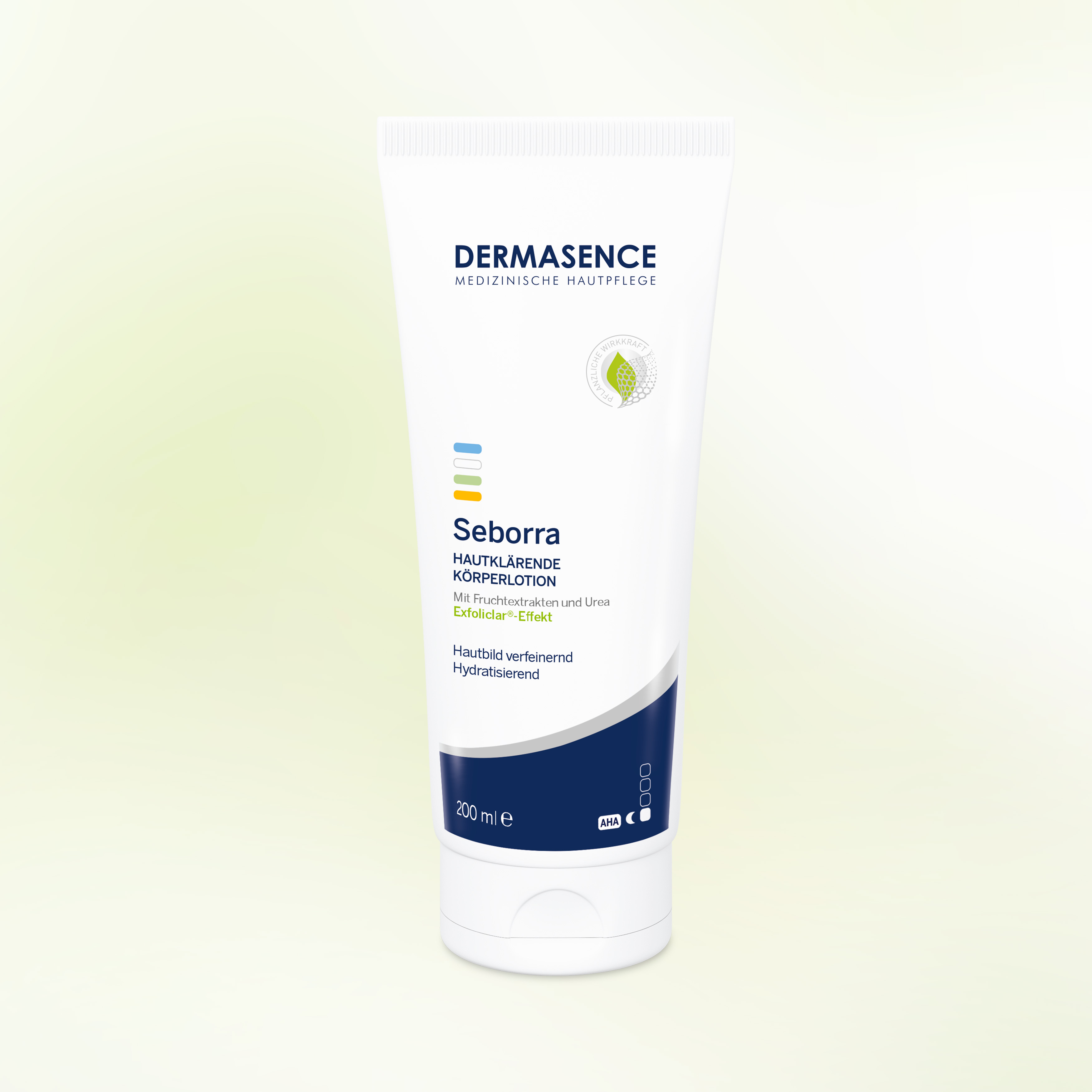 Seborra Skin clarifying body lotion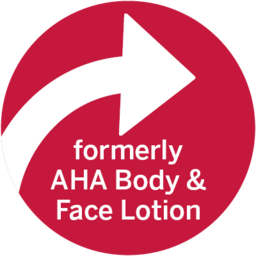 Vitalizing body lotion with fruit acid
Refines skin texture
Hydrating
Face and body lotion with 10% glycolic acid and urea. Ideal for impure and acne-prone skin. Improves a coarsely pored complexion. Ideal body care for mature skin. Cares for dehydrated, sallow skin. Ideal as preparation for and care after chemical peels. Non-comedogenic.
Night care products
AHA
Characteristics
Face and body lotion with 10% glycolic acid and urea
Ideal for blemished and acne-prone skin
Improves the coarse-pored appearance of the skin
Body care for mature skin
Nourishes dehydrated, pallid skin
With regular application, the skin looks visibly smoother and more radiant
Ideal as a preparation for and after chemical peels
Non-comedogenic
Skin-friendly fragrance
Dermatologically tested
Formerly "DERMASENCE AHA Body & Face Lotion"
Information on the packaging design: For reasons of sustainability, the changeover to the new design will take place gradually. Therefore, it is possible that the new design is not yet available at your point of sale.
Size available: 200 ml
Apply in the evening and massage in. Can be used daily after a familiarisation period.
Note: Please do not apply to the mucosa and in the eye area. For sensitive skin, test first on the lower arm. A slight tingling may occur. Apply sun protection during the day!
Because our products are continuously being improved to reflect recent scientific discoveries, different versions might be in circulation at any given time. The list of ingredients on the product's packaging is binding.
AQUA, GLYCOLIC ACID, OCTYLDODECANOL, UREA, GLYCERIN, GLYCERYL STEARATE, DICAPRYLYL ETHER, CETEARYL ALCOHOL, ETHYLHEXYL STEARATE, SODIUM HYDROXIDE, CAPRYLIC/CAPRIC TRIGLYCERIDE, C13-15 ALKANE, TOCOPHEROL, XANTHAN GUM, SODIUM CETEARYL SULFATE, DEHYDROACETIC ACID, BENZOIC ACID, DISODIUM PHOSPHATE, POTASSIUM PHOSPHATE, PARFUM
Recommended Products