Mycolex Pflegeschaum nourishes with the power of nature
Fortifies the natural barrier function of the skin
Dry and stressed feet can breathe again: New breathable Mycolex Pflegeschaum from DERMASENCE moisturises and strengthens the skin barrier. Particularly with dry heels, skin tears on the balls of the foot and itching between the toes, the foam provides greater well-being.
Mycolex Pflegeschaum also increases the resistance and elasticity of feet that are sensitive to fungal infections and stressed feet. The innovative foam technology contains plant extracts which, together with panthenol, provide strong protection against inflammation. With the power of nature, it can also soothe irritated skin and reduce itching. So the feet can regenerate and are strengthened for daily stress.
Fragrance-free foam cream for dry and tired feet
For daily use on dry and tired feet
Intensive moisture complex with 10% urea, 10% glycerine and allantoin smooths the skin
Increases the resistance and elasticity of mycosis-sensitive and stressed feet.
A protective complex of ancient medicinal plants reduces itching and prevents inflammatory processes
Protects the skin from excessive keratinisation and cracking
Microfine foam texture does not cause heat and moisture build-up
Apply a walnut-sized amount of Mycolex Pflegeschaum to dry foot skin, especially in the toe gaps, morning and evening after cleansing (e.g. with DERMASENCE Wash and shower lotion).
For keratinisation, we recommend pretreatment with DERMASENCE Mycolex Cracked skin cream: With its high content of urea content, it has a particularly effective dekeratinising effect.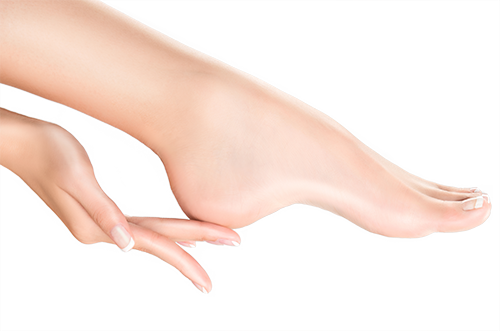 Increases the resistance of fungal-sensitive and stressed feet
Immediate effect
Care and well-being
The skin becomes smoother and more elastic
Is quickly absorbed
You can get dressed immediately
Long-term effect
Strengthens the natural barrier function of the skin
Itching is reduced
Protection against excessive cracking and over-keratinisation
Mycolex Pflegeschaum: Strengthening care formula for every day
Our feet play a major role. During our lives, we travel around the globe on average about four times on them. Nevertheless, we usually pay little attention to them. To keep our feet healthy and flexible, the skin in particular needs proper care.
The new Mycolex Pflegeschaum keeps the foot skin soft and supple. Due to the special foam technology, it penetrates into the tiniest skin cracks, thus preventing scaling and cracks. This way it supports the skin barrier and is particularly well suited for daily use for maintaining the health of the feet.